Welcome to Vieth Consulting! We are a website services firm specializing in serving the needs of Associations.
New Website Development
For most associations, our website packages offer effective, appealing, feature-filled and competitively-priced solutions. We can also offer custom-built solutions if you have specific needs that are beyond our standard packages.
Adding Features to Existing Websites
Does your association website need additional features added to it? We can offer several solutions ranging from simple turnkey solutions based on our MMS service, or custom-built solutions tailored to your specific needs. Contact us for more info!
Membership Management System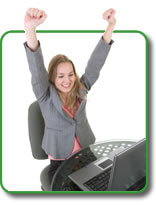 For member-based organizations, we offer our flagship service, the Membership Management System (MMS). The MMS, an example of Software as a Service, is a set of online tools that allow you to manage members and dues, handle event registration, and easily update your website's content. Our MMS is an online application that can be used with a new or an existing site. Call us today at for a quote!


Website Design

Does your association need a website? With streamlined development and content-management tools, we can keep your costs to a minimum.



Mobile App Design

Need an app for your association? Have an idea for a new mobile phone application? Call us so we can provide a quote!



Member Management

We provide a web-based membership management system with a variety of tools to help an association with communication, member management, dues billing and more...



Custom Websites

Do you have a very large association? Do you have very specific needs? We can custom-build a solution just for you. Contact us today to get a quote.



Event Registration

If your association holds major events, you may be interested in our event registration system. This is included with our Membership Mangement System...