Civic Club Website Design
Is your civic club or community club looking for a cost-effective, professionally-designed website?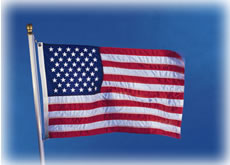 Vieth Consulting is here to help! We focus on developing websites for civic clubs and other organizations. We will work with you to design a site that reflects your organization and will be effective in accomplishing your goals.
Online Tools
The Membership Management System is a set of online tools designed specifically for organizations. The MMS allows you to easily update your website as well as keep track of members and improve communication.
Personalized Service
We can offer a type of personalized service that is hard to come by. We will work with you through every step of the design process. For more information on website development options, click here...

Contact Us Today...

Available Features

Membership Management
Fundraising
Communication
Event Management
Website Content Management
Mobile Device Features
Privacy and Security
All member data stored in the Membership Management System is kept securely and password-protected, no information is shared or sold to 3rd parties. Your data is safely stored on a webserver in a state-of-the-art data center.