Custom-Built Membership Websites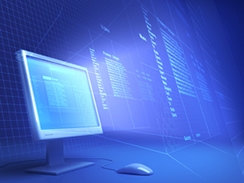 One of the advantages to custom-built membership websites is that you can get exactly what you want. In addition, depending on what your needs are, the cost may be very affordable. For very simple membership websites, a custom solution can be cost-effective. For example, a very simple site where you want to keep a handful of documents password-protected with an admin system to add/change/delete users would be around $2000-$3000 in setup costs plus $20/month hosting.
We have a staff of several talented programmers who have in-depth experience in building and maintaining membership websites and online member databases. Let us put our experience to work for you!
To get a quote, make a list of requirements for your site or write up a description of what you want to accomplish and send it to us today. We'll be glad to work with you and come up with ball-park quotes for your project.

Contact Us Today...
---
MMS or custom-built?
Although our Membership Management System can suit the needs of most clients, some projects do call for a custom-built solution.
We've found that in certain cases (larger associations with many 1000's of members, commercial ventures based on membership models, smaller associations with very specific needs) the custom-built solution is the better option. As their needs cannot adequately be met by a more 'canned' or 'off-the-shelf' solution, such as our MMS product.
Making that call - custom-built versus canned-solution can be very difficult. Please contact us today and we will be glad to talk with you and help you make a good decision.

Contact Us Today...