Online Member Database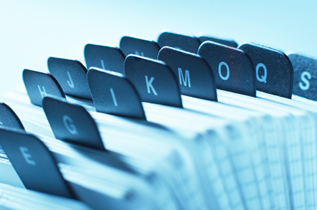 The Member Database is the core of our Membership Management System. This online member database can be used to track members, past members, prospects, and other contacts. Here are some of the Online Member Database features:
Online Member Sign-Up- allow members to join online and pay dues via credit card.
Custom Fields- collect information specific to your organization. This includes text fields, multiline fields, checkbox fields, and drop-down fields.
Membership Plans- offer differently priced membership plans with different terms.
Custom Reports- build stored queries, produce exports, postcards, mailing labels, member lists, and other custom reports via an easy-to-use tool.
Committees/Projects- track and assign member involvement in committees and projects.
Member Directory- The MMS is capable of providing both list-format and searchable member directories for your website (or for the members-only area).
Branding- make the system look like the rest of your website by customizing the colors and altering the header and footer.
Security Levels- there are two primary levels of access (with options for more). The two levels are member and administrative. Admins can view and alter all records, members can only alter their own info. Members can be restricted to what they can and cannot view/access.
Admin Fields- admin fields can only be viewed by admin-level users. Record notes on prospects and members for officer-eyes only.
Data Exporting- member data can be exported from the system in a comma-delimited format for use in other software packages.
Categories- typically for business-organization, assign members to particular categories, based on industry.
This is also a cost-effective solution as well. The Membership Management System is priced in a tiered structure so organizations of all sizes can afford it!

Contact Us Today...